When I was 14 years old I was reading one of the books in the Foxfire series and came across a chapter that described how blacksmithing was first introduced into Appalachia back in the 1800s. I was intrigued by the important role the blacksmith played in the lives and culture of the Appalachian people back then. Not only did they do all the metal work, but at times had to fill different roles such as dentist and veterinarian.
By the time these books were written in the 60s and 70s, blacksmithing in America had almost vanished. The more I read the more I wanted to know about how steel could be shaped into knives, tools, and works of art.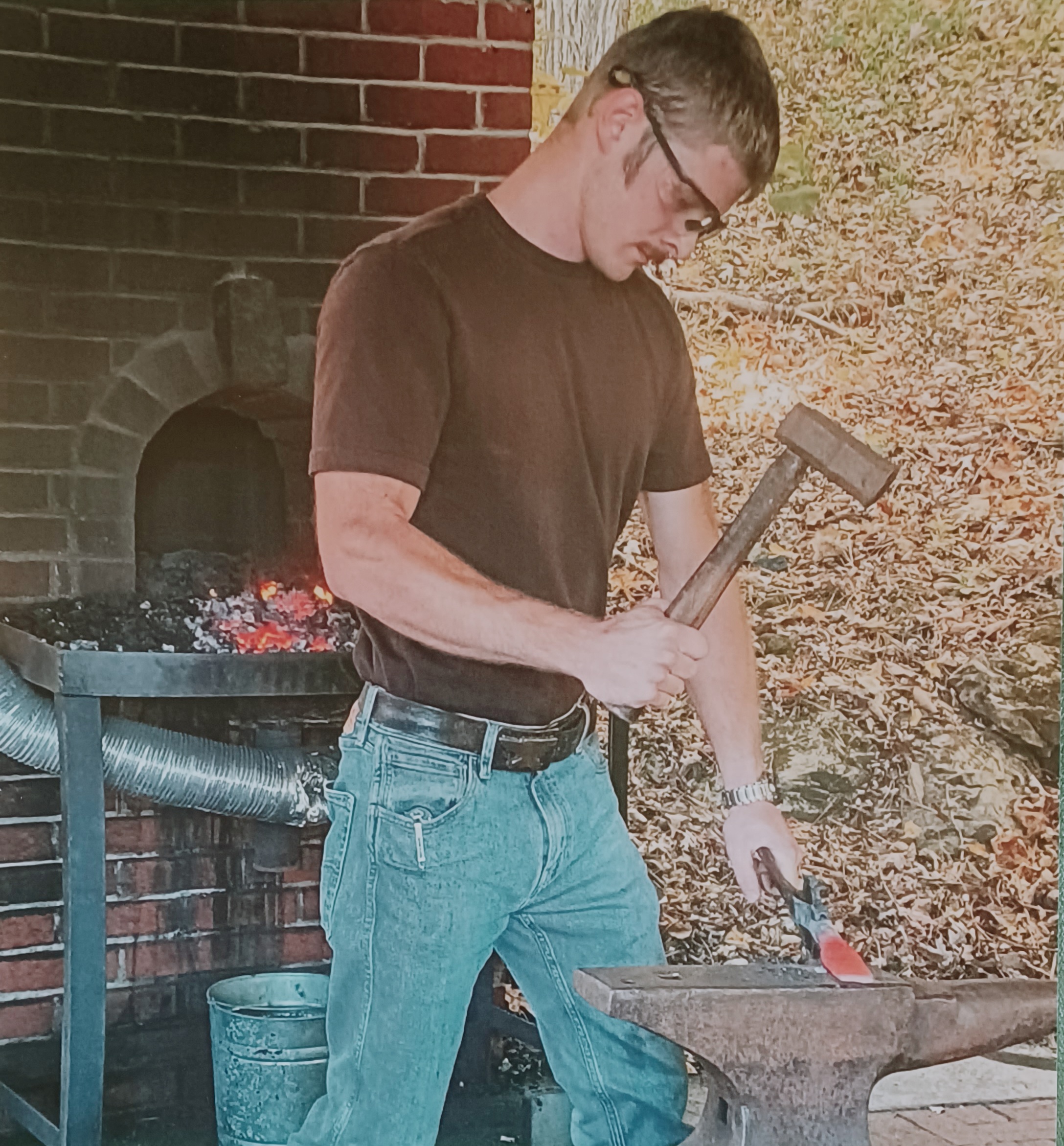 I decided to build my own small forge and began making my own blacksmithing tools and experimenting with different types of metal and different fire temperatures. I used steel that I purchased from local steel yards, car parts, and scraps I found in junkyards. I learned how to heat steel to the right temperature so I could forge them into tools and other objects and later I learned how to combine different metals to make Damascus steel. There was no one around that could teach me so I taught myself by reading every book about the subject that I could get my hands on, and making many, many mistakes. It wasn't long before I fell in love with all of this and I knew I wanted to become a blacksmith. I soon outgrew my little forge so my parents had a small building constructed on our property in West Virginia and I built a much larger forge that I continued to modify as my work increased. I began selling my creations at local art shows and fairs. My skills and interests continued to grow as I made more varieties of knives, fireplace tools, decorative ironworks, hardware, hanging pot racks, and furniture. I also began fulfilling custom orders.
I have chosen to make blacksmithing my life's work. I am committed to doing everything I can to help the ongoing effort to bring back the amazing art of blacksmithing and keep this vital part of our American history alive.